Welcome to Vijayam Techno School….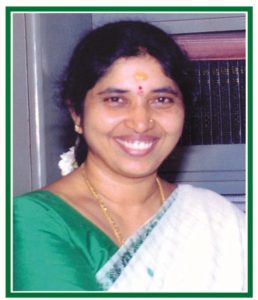 Smt. Dr.K.Vijaya Lakshmi, D/o Sri. Janaki Ramaiah, aged 52 years, is a Post Graduate with specialization in M.A. (Economics), M.A. Lit, M.Phil, Ph.D. (Doctorate in Economics), and well experience in education line as a Principal in Vignan Vidyalayam School/College at Thimmapuram for a period of 16 years, Visakhapatnam. With her vast experience(30 years) in the line of Education she formed a Educational Society named 'Dr. Kantipudi Vijay Laxmi Educational Society' and started a Techno School "VIJAYAM SCHOOL" at Old P.M.Plem, Madhurawada, Vishakhapatnam – 530 041, with high values to serve better in Education.
India is the cradle of human race, the birth place of human speech, the mother of history, the grandmother of legend and the great grandmother of tradition. All the great global values in the history of man are treasured up only in India. In the same way the members of board at Dr. Kantipudi Vijay Laxmi Educational Society lay down plans of growth of the institution as pinnacle in Education sector.
In this endeavour we have started our flagship venture VIJAYAM SCHOOL at Madhurawada. The execution of academic plan is headed by Dr. K. Vijaya Lakshmi, the Chairperson of the Institution with her vast experience. She facilitates various departments to materialize the VISION of the Educational Society.